Science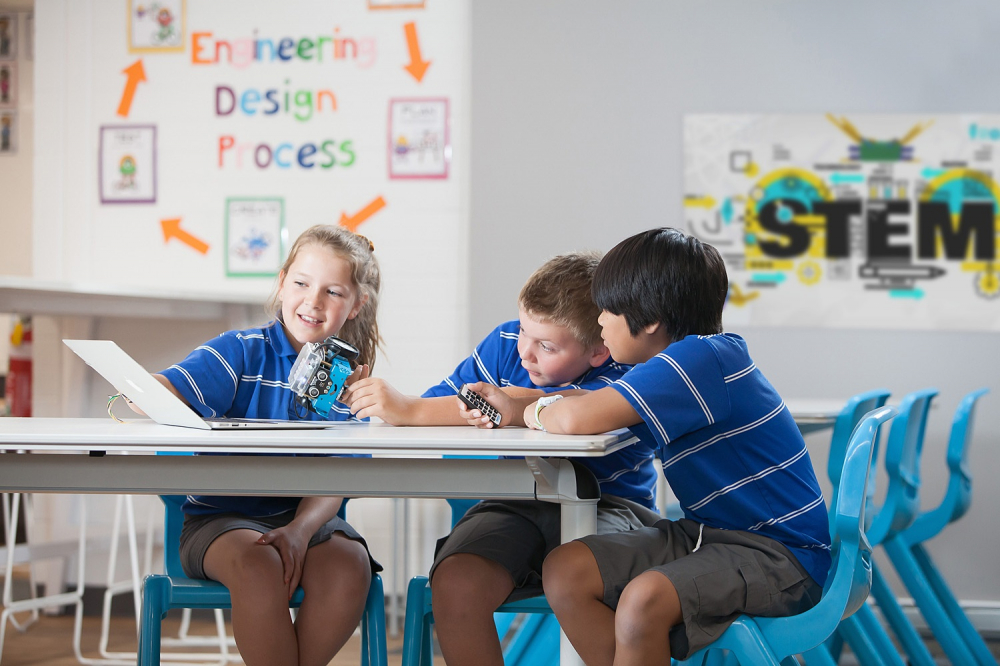 Bang! Pop! Sizzle!
At West Beach Primary School, Science goes off
with a BANG as students are engaged in
interactive, hands-on experiments and activities
to enrich and deepen their understanding of
various scientific concepts.
Students study Science as a specialised subject
once a week. Our Science program
endeavours to engage students through the
use of the Engineering Design Process where
students are tasked with solving real-world
problems and discovering new and innovative
ways to achieve this.
Specialised events include spectacular shows
or Science Fairs prepared by our senior
students during Science Week. There are many
opportunities for students to participate in
other Science incursions and excursions. As
well as this, we are also involved in the CSIRO's
Scientist In Schools program where our school
is paired with an industry professional who
volunteers to work with our students to
enhance their understanding of real-world
occupations in the field of Science.
A range of technologies are also used in this
subject area that enable students to
consolidate their understanding. Such
technologies include Makey Makey, Green
Screen filming, 3D printing, Spheros and much,
much more!
At West Beach Primary School, we aim for
students to develop an interest in Science as a
means of expanding their curiosity and
willingness to explore, ask questions about and
speculate on the changing world in which they
live.